As Halloween approaches many of us are thinking about our costumes, and for some, it will mean finishing off their look with decorative or fashion contacts. Before you decide on wearing these types of contacts, it is important to know the risks! Although, Halloween rolls around only once a year, wearing decorative contacts can leave you with irreversible damage to your precious peepers. So BE AWARE of the dangers!
What Are Decorative Contacts?
Let's begin by first understanding what decorative contacts are, which go by the following names: decorative, colored, fashion, and or cosmetic contacts. Decorative contacts are used to change the color of a person's eye or even the shape. They are not used to help correct vision. Instead, they are used to enhance one's facial features or in the case of Halloween complete a specific look.
"…cosmetic contact users are not well informed."
Rebecca ordered her colored contacts online without a prescription and without any knowledge of how to wear contact lenses. The website online stated a one size fits all. Rebecca managed to get the colored contacts into her eye after several attempts and viewing a "How To" YouTube video online. After wearing the decorative lenses for six hours her eyes were in great discomfort. She was attending a Halloween party and had also consumed several alcoholic beverages. Her eyes were very dry and when she went to remove her lenses, they would not come out. They were literally stuck to her eyes! Yikes…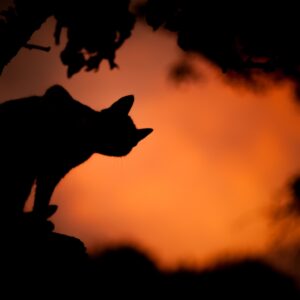 Although, this scenario is purely fictional it is not far from reality for many on this spooky night. As many cosmetic contact users are not well informed. Decorative contact lenses can be purchased easily, for example, from the internet, which is by in large an unregulated marketplace. The contacts being purchased can be sourced from anywhere, and so the product could be infected, or defective. You have no guarantee. Additionally, websites stating "one size fits all" is completely false. Because each wearer needs their lenses to be properly measured and fitted to their specific eyes. On top of all these uncertainties, wearers are given little to no information on proper use and handling. This can expose anyone purchasing decorative contacts to serious eye damage.
I think all wearers should be perfectly clear, all contact lenses, including colored contacts, are not a joke. They are a medical device and should be used with proper care and knowledge. Health Canada has also recognized the importance of regulating colored contacts and have set out appropriate guidelines for those manufacturing and distributing this product, check out the link here.
The Canadian Ophthalmological Society website explains what the new regulations mean:
Classifying cosmetic contact lenses as medical devices will require the products sold in Canada to be licensed through Health Canada and distributors of the products will require a medical device establishment license.
Wearers of decorative lenses will hopefully be safer. The new regulations will ensure there is a standard and reduce the number of eye incidents related to unregulated non-corrective lenses. However, a quick search online and I can easily still find decorative lenses being sold by unauthorized vendors. So there still is an unregulated market for this product. It's up to wearers to be well-informed!
 A Contact Lens Is A Contact Lens, Corrective or Otherwise.
Decorative contacts are no different than corrective contacts and therefore require proper care and handling. Otherwise, users may experience some scary consequences like a corneal abrasion or an eye infection. Always see your family eye doctor for a full eye exam and understand if you do not wear contacts that firstly you are a candidate for them. Not everyone is a candidate for contact lenses.
Even if you are a candidate and have an up-to-date contact lens prescription you could still run into eye issues. It is important for wearers to understand that there are several different types of brands of contacts, each differing in material and use. This could mean that the decorative contact lens that is being sold to you by an unauthorized seller could be made out of a material that your eyes simply do not do well with. When I am fitting a patient with corrective lenses things like their medical eye history and lifestyle are assessed to see which brand of lenses would be a good candidate.
The takeaway on decorative contact lenses that have been echoed by the three vision professional health bodies, The Canadian Ophthalmological Society (COS), the Canadian Association of Optometrists (CAO), and the Opticians Association of Canada (OAC) is to skip out on using these types of lenses if they are being sold by anyone other than an eye health professional like an optometrist. These bodies have stated:
"Due to the risk of harm posed by non-corrective contact lenses, Canada's vision health professionals maintain that their use should require a prescription from an authorized professional. A prescription and proper instructions as to the use and care of cosmetic contact  lenses will help to minimize the public health risks posed by these medical devices."
Although the new regulations hope to provide wearers more protection, this industry still poses dangers from unregulated sources. So the reality is the general public who may not be fully aware of all the risks can be easily exposed to permanent eye damage. When it comes to your eyes you should only be trusting someone that is an eye expert, like an eye doctor. Contact lenses are not designed to be a costume accessory. I recommend that my patients err on the side of caution because your eyes are irreplaceable. One night of fun could lead to a lifetime of pain, and it's just not worth it!
Do you need a full eye exam? Give us a call or book online with Dr. Sharma! 
We are your trusted local Victoria, BC optometrists!