See Clearly, Live Brightly
Welcome to Inner Harbour Optometry, where vision meets precision.
Our family run eye exam clinic is dedicated to providing patients with the best in eye health assessments. We understand your eyes are one of the most important jewels you will need for the rest of your life, and we are here to help protect your vision. We strive to provide you with a comprehensive eye exam using the latest diagnostic technology, and to help educate you in understanding the health of your eyes.
Our Comprehensive Eye Care Services
At Inner Harbour Optometry, we are dedicated to preserving and enhancing your vision through a range of specialized eye care services. Our experienced optometrists and friendly staff are committed to providing personalized and attentive care to meet your unique needs.
Your eye health is an integral part of your overall health and can significantly affect your quality of life. At Inner Harbour Optometry in Victoria and Saanich, BC, we provide comprehensive eye exams to detect any conditions or diseases early and offer treatment that can preserve your vision. 
Similar to chronic stress, constant exposure to digital work, even for entertainment purposes, takes a toll on our eyes. This not only affects our vision but also adds to the concerns of leading a sedentary lifestyle. If you're dealing with eye strain and live in Victoria, Saanich, or one of the nearby communities, our team at Inner Harbour Optometry is here to help.
Dry eye is becoming a common eye problem because of how much time we spend in front of computers. There are effective treatments for this condition so that your eyes will feel better and your vision will be less blurry. If you feel that your eyes are dry, strained, and irritated, you may need to see an eye doctor from our optometry team to be screened for this condition and to get treatment for it.
Extended Medical Coverage
If you have extended medical coverage that includes eye exams through a private health plan, you may be covered at a different rate. Coverage is specific to the type of plan you have, so we advise that you consult with your insurance policy to know the dollar amount or percentage you may be covered for optometry services. Our office deals directly with extended insurance providers, so please bring your medical insurance details so we may directly bill those providers that support direct billing.
Discover Your Signature Vision Style
At Inner Harbour Optometry, we believe that your eyewear is not just a necessity; it's an expression of your unique style and personality. Explore our curated collection of glasses and contact lenses that blend fashion with function.
Elevate your style with our handpicked selection of eyeglasses. Whether you prefer classic sophistication, modern trends, or sporty chic, we have frames that complement every face shape and lifestyle. Our knowledgeable staff is here to guide you in finding the perfect pair that enhances your vision and suits your aesthetic.
1411 Cook St. #107
Victoria, BC V8V 0E8
1701 Douglas St. Unit 3
Victoria, BC V8W 0C1
Trusted by 500+ Healthy Clients
"Went there for first time for a regular eye examination and It was a great experience with Dr. Balraj Sharma. All the staff was very friendly and good availability for the appointments, just booked it 2 days before"
My visit to Dr. Sharma's clinic was to have an examination of the overall health of my eyes. Today's testing involved some very sophisticated equipment and close attention by Dr. Sharma himself. I came away with a sense of peace of mind as well as an update to my prescription.
"Experienced and friendly staff and modest pricing! I inquired about a visual exam for a job application, they were quick to accommodate my request and at a notable rate. Highly recommend Dr. Laurie and the team :)"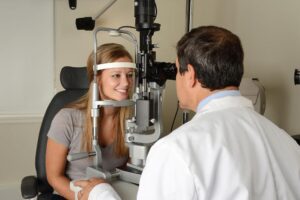 At Inner Harbour Optometry, we know the importance of having a regular eye exam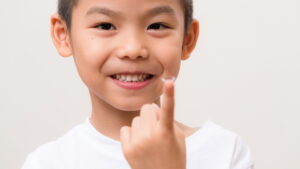 Nearly 14.5% of all children aged 17 and below wear contact lenses. Contact lenses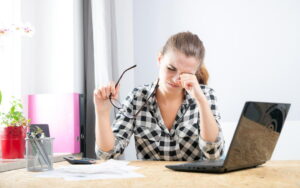 Our eyes are truly the windows to our souls. We use them to perform
Schedule your eye care appointment today and experience the difference of personalized, comprehensive eye care.